The first encounter with an Elite Escort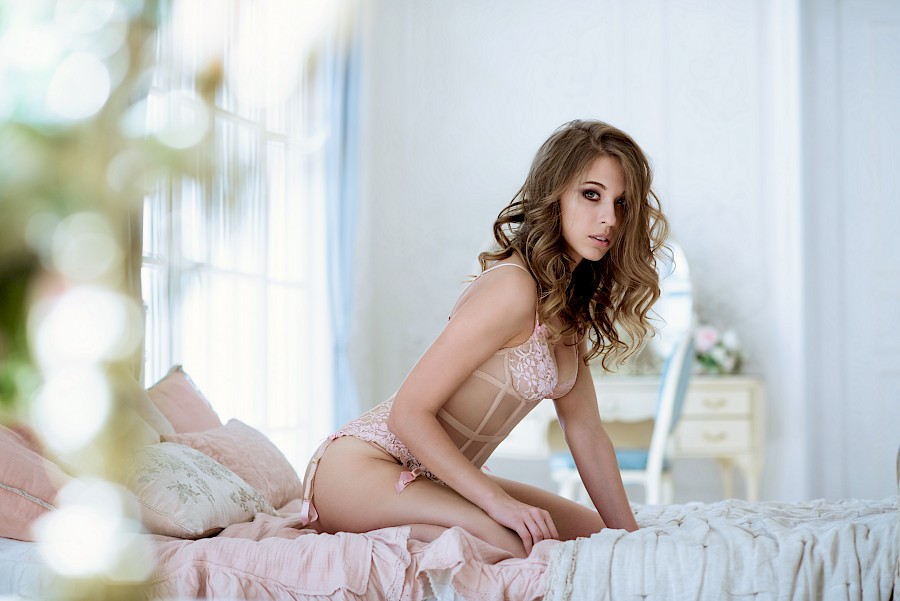 What to expect from your first encounter with our Elite Escorts?
Escort services are one of your best options when looking for a quality sexual encounter and no strings attached. Unlike other prostitutes from the Redlight District, who can attract you due to their cheap prices, escorts are considered high-class companions, attractive, smart and well-trained not only to offer you a physical pleasure but also to entertain, make you feel at ease and stimulate your brain. Let's be real, you wouldn't like a girl to just get undressed and wait bored for you to do what you have to do. Do not go to seek for a cheaper price as this always comes hand in hand with a low quality. It is important for you to enjoy to the fullest this experience, and once you decided to spoil yourself, do it by choosing premium quality. At the end of the day, you wouldn't want to lose time by having a first bad experience.   Elite Escorts Amsterdam are a totally different experience, in terms of pleasure and services provided.
You can book a gorgeous slim blonde companion such as Flor, or a curvy brunette like Brenda or Ellen, who will know how to communicate with you, listen to your desires and accomplish them in every little detail. Her delicacy, class and style will not get easily unnoticed. This girl will come directly to your hotel room or to your own private environment in which you are more comfortable with. An outcall service will always be treated by a call girl in a 100% discrete manner and professionalism.  
---
A variety of services offered only by an independent Escort Amsterdam
---
Whether you would like someone for a conversation, to unwind with an erotic massage, or release tension and to fulfil your fantasies, an elite companion will know exactly how to satisfy your needs.  Once you are together, feel free to tell her about your deepest desires, as she is experienced and open-minded. As any other women, escorts Amsterdam are normal girls, with studies, speaking multiple languages, and they like to be spoiled too and treated with respect. Therefore, we do not encourage you to treat an escort girl as a paid prostitute and in any inappropriate manner as she deems respect and satisfaction from your side too.  
You can start your first meeting with a high-class call girl by booking a dinner-date in Amsterdam, where you can get to know each other and try to create a bond before moving to a more intimate dating in your hotel room.
---
Assured privacy and safety while meeting with an outcall companion
---
As the escorting industry is legal in the Netherlands, you do not have to worry about anything. All the hotels are familiarised with this type of services, and will not ask any uncomfortable questions regarding your visiting guest. Privacy, discretion and health safety will always be on top and a professional escort will know how to deal with such things. Nevertheless, you are not the only one willing for these things, she will want that too.
In terms of health safety, unlike other women offering sexual pleasures, an independent escort is the safest choice. They have medical check-ups up to date, and she will always bring condoms so that both of you can enjoy and stay stress free regarding any eventual STDs. As health is the most important for both parties, asking for no condom sex is not advisable.
---
Always book your girl from a professional escort agency!
---
The whole booking process is quite simple and designed so that you can get to enjoy your experience. In order to keep it as simple as possible, we will also need your cooperation and requirements compliance regarding the accuracy of the details provided.
After finding a suitable girl for you, give us a call and an operator will be there to assist you. It will only take up to 3 minutes to set up all the details such as providing the name of the hotel, room number and your last name so that the lady can come straight to your hotel room.  Remember that we will always assure you with a maximum discretion and no one will ever know about your private encounter.
If you are looking to spend some quality time while visiting Amsterdam, Den Haag or Rotterdam, our Elite Dolls Amsterdam Escort Agency will always be at your disposal to guide you through the whole process to establish the details of your first meeting with your favourite outcall girl.  We, as a professional agency address to gentlemen who are willingly to experience premium services and know that mutual respect will be the key to establishing a good relationship prior and after booking our services.